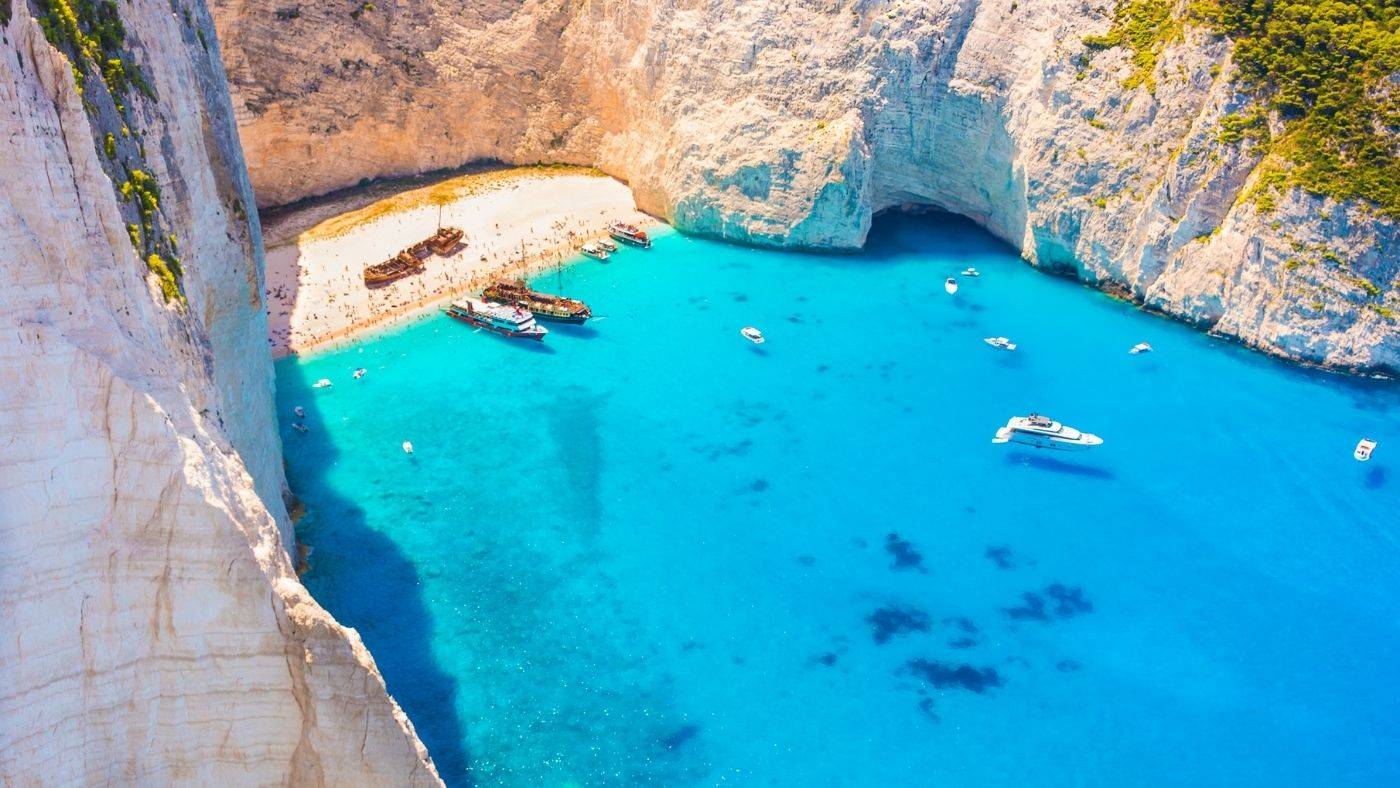 Zakynthos, known by the Venetians as the "flower of the east" is a verdant Greek island in the Ionian Sea just south of Kefalonia. Secluded cove beaches nestled between towering cliffs give way to open azure seas with some of the most mesmerizing waters on the planet. Its lush landscape is home to a wide array of flower species as well as flourishing fruit trees, herbs, and olive groves.  
Zante Town, the capital city, is rich with culture and history even though most of its buildings and churches were destroyed in an earthquake in the 1950s. Areas in the southern part of the island such as Laganas cater towards a party crowd with bustling clubs and nightlife, but there are also many charming and quieter places to stay for a more relaxed and secluded getaway.
Lesante Blu, a member of the Leading Hotels of the World, is a tantalizing luxury resort with a gorgeous infinity pool, award-winning restaurant, and excellent hospitality. Beautiful grounds, pristine rooms, delicious food, and nightly live music make it an ideal choice for couples looking for a romantic getaway. 
Olea All Suite Hotel, a remarkably serene 5-star resort set on a hill, offers 93 suites each with their own outdoor area overlooking the surrounding landscape. Book a room with a swim-up or private pool for ultimate bliss. 
Porto Zante, named one of the world's best hotels on Conde Nast's famed 'Gold List', is a prestigious splurge-worthy boutique hotel located on a private beach. Each stunning villa has its own private pool, is decadently stocked with BVGLARI amenities, and tastefully furnished with Armani Casa and Gervasoni.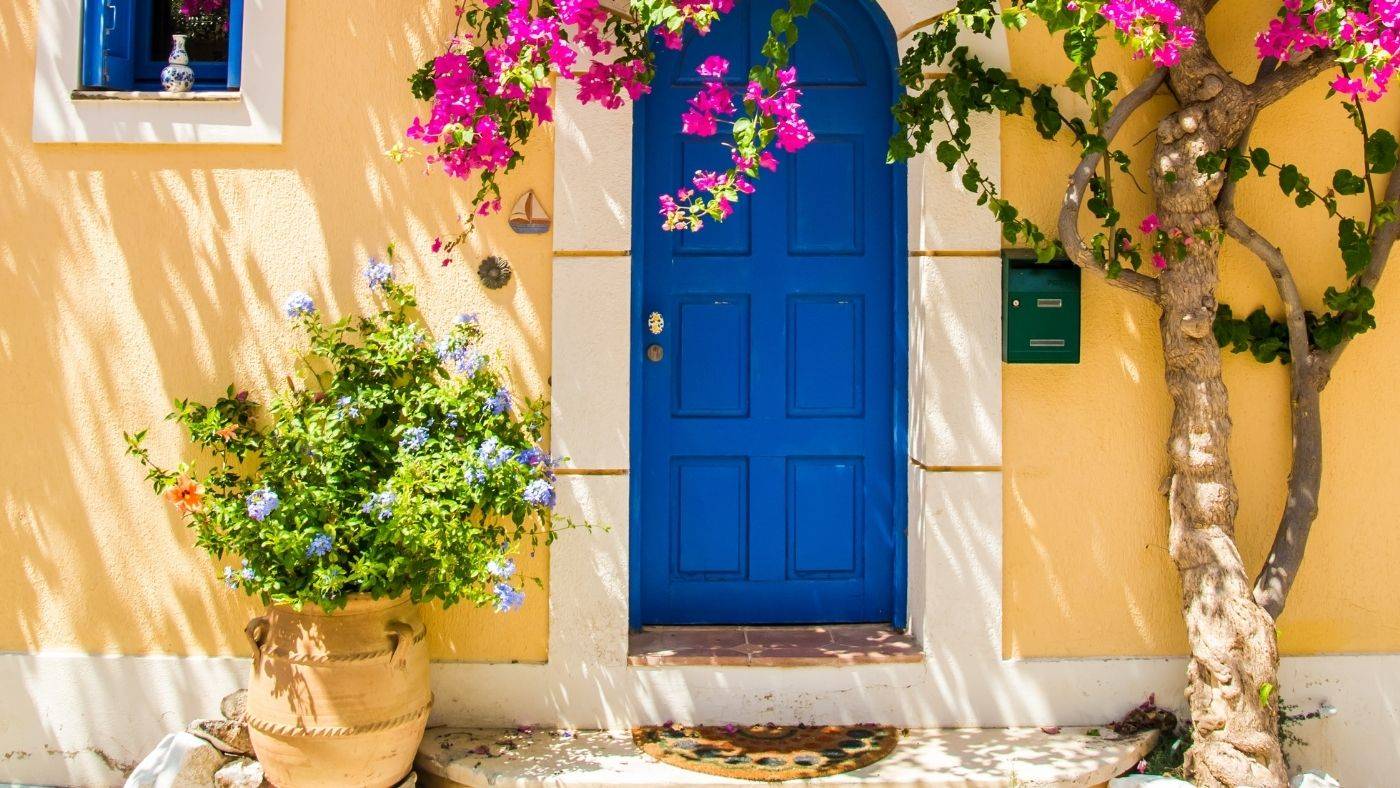 Melia, situated overlooking the ocean at Lesante Blu, was named 'best fine dining luxury unique experience in southern Europe.' Chef Nikos Ispiroudis's superb tasting menu coupled with wine pairings by the head sommelier will delight even the most refined palettes.
Al Nur, another culinary gem at the edge of the sea, has a scrumptious a la carte menu incorporating local ingredients and serving delectable fare for brunch, lunch, and dinner.
If you're planning to venture to Porto Limnionas for a day of swimming, Taverna Porto Limnionas is a convenient spot to rent sunloungers and grab a bite to eat overlooking the crystal clear waters of the bay. Later, head to Keri Lighthouse at sunset for marvelous views of the sea from up above. 
For a lazy day of sun-lounging and sipping cocktails, there's lots of fun beach bars around the island. Pack your beach bag and head to Porto Azzuro, Buca Beach Lounge Bar, Infinity Beach Club, or Banaya Baya then head to Minima night club to dance the night away.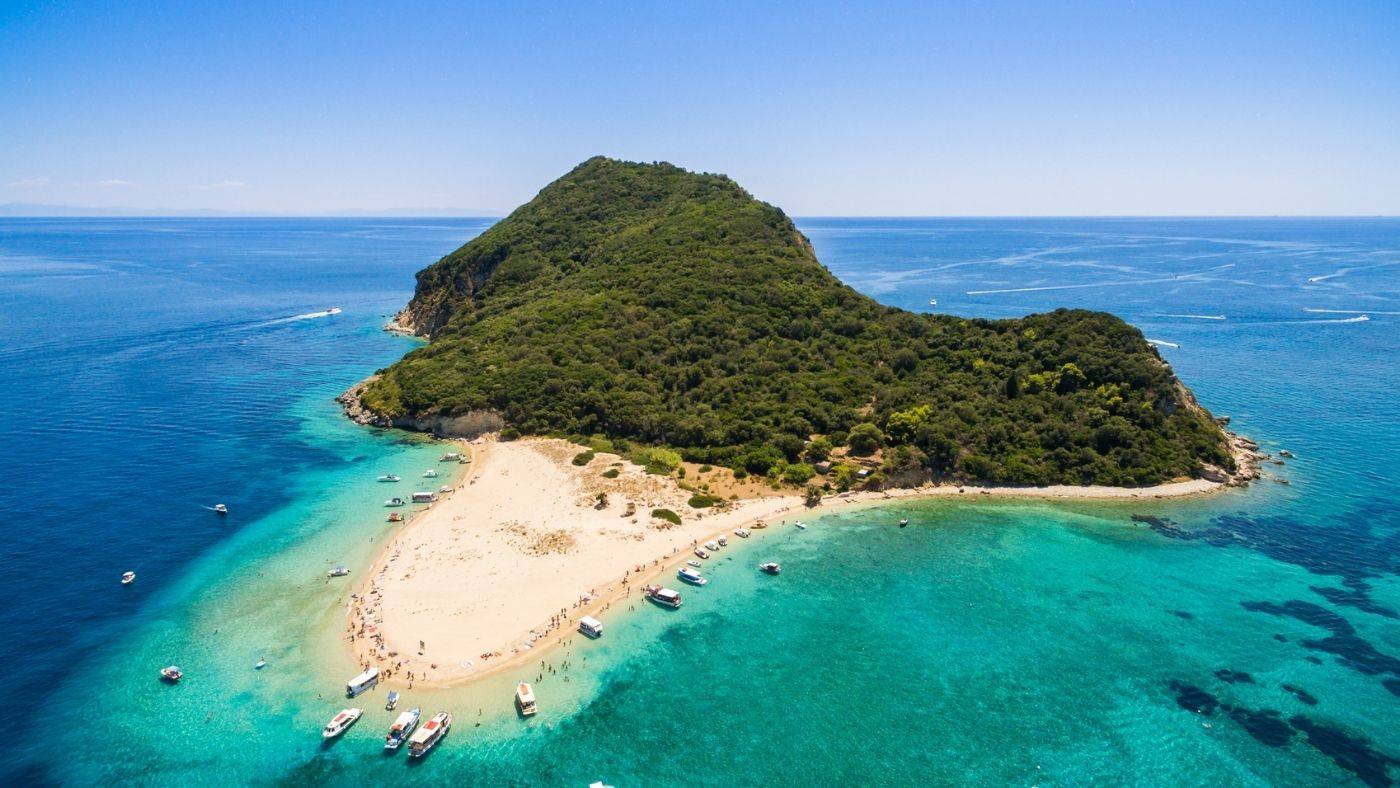 The easiest way to see the natural wonders of the island (some of which are only accessible by sea) is to hire a boat with a captain or rent one yourself if you're comfortable doing so. Either way, you'll be able to do some prime exploring and sightseeing without being tied to an organized tour schedule. 
The Blue Caves (only accessible by sea) are limestone arches created by erosion and owe their names to the striking blue waters that surround them. They're a popular spot for both divers and tourists and are most spectacular in the morning or late afternoon when the sun reflects on the water creating a tantalizing blue affect. The Keri Caves in the southwestern part of the island are also very beautiful with clear turquoise waters and a 'secret beach'. Swim in and out of the caves and admire the interesting rock formations. (These caves are also only accessible by sea.)
Cameo Island is a tiny island connected to the mainland by a small bridge where you can enjoy some cocktails at the beach bar accompanied by a dip in the sea. Go at night for a fun party atmosphere.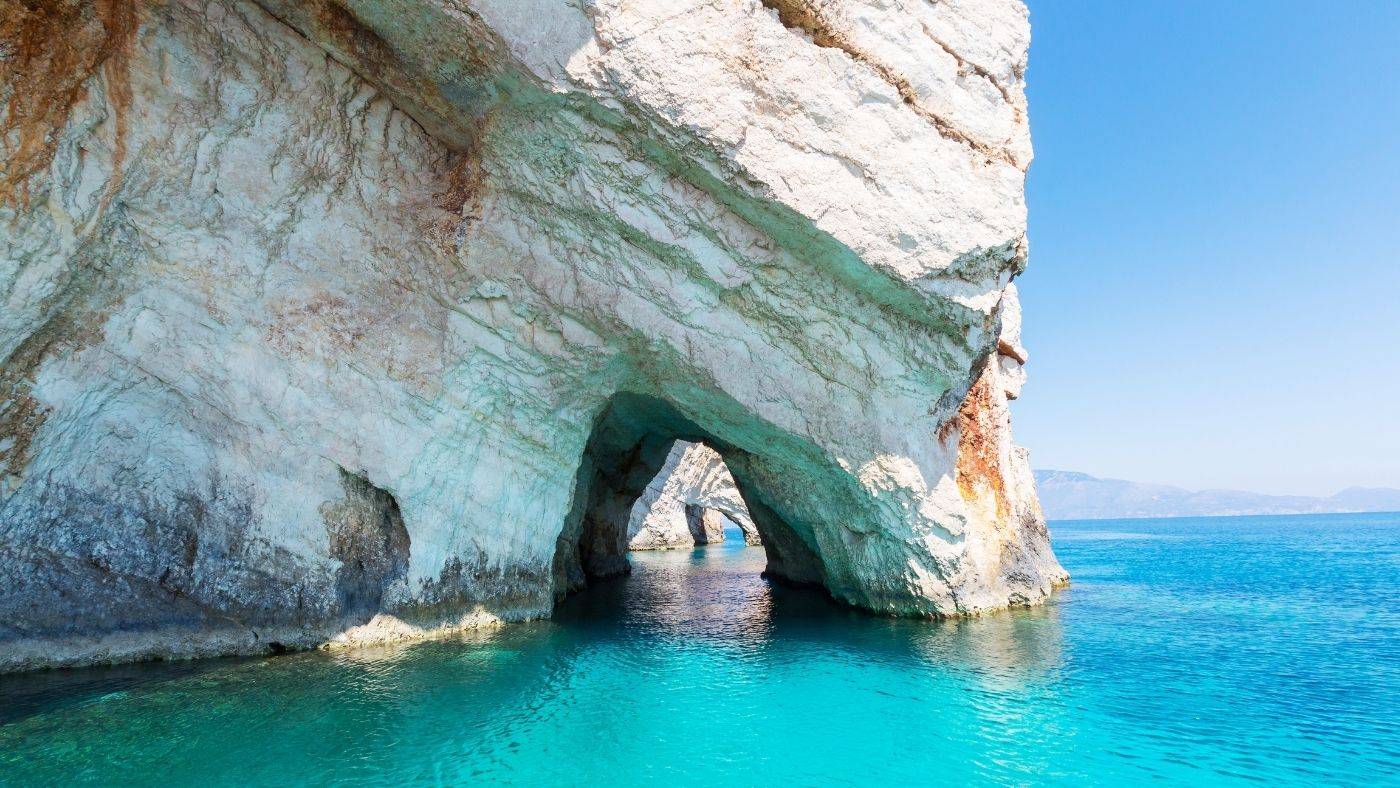 NAVAGIO BEACH
Navagio Beach, also known as 'Shipwreck Beach', is understandably one of the most photographed places in Greece. Set in an alcove between staggering cliffs, it's the scene of a 1980's shipwreck and is one of Zakynthos's main attractions. 
It can be viewed from above via a hike to the clifftops (please pay attention to the signs and do not go close to the edge), but if you want to go swimming and explore the shipwreck or sunbathe on the beach, you must access it by boat.

What is your favorite Greek island to visit? Have you been to Zakynthos? Let us know in the comments!