The Azores are comprised of 9 volcanic islands of Portuguese territory located about 900 miles west of Lisbon. These incredibly lush North Atlantic islands laden with natural beauty are still relatively uncharted territory for many travelers. There's much to be experienced if you're looking for outdoor adventure, but the Azores can also be the perfect setting for a relaxing wellness retreat due to its abundance of thermal pools and volcanic hot springs.
The climate here is subtropical and it's generally mild, wet, and cloudy, but with bountiful flora (blue hydrangeas are dotted in every direction), lush emerald landscapes, and oodles of mesmerizing waterfalls, there isn't much room for complaining. Each island is different and stunning in its own way, but for this guide we've focused on São Miguel, the largest of the islands and home to the capital city, Ponta Delgada.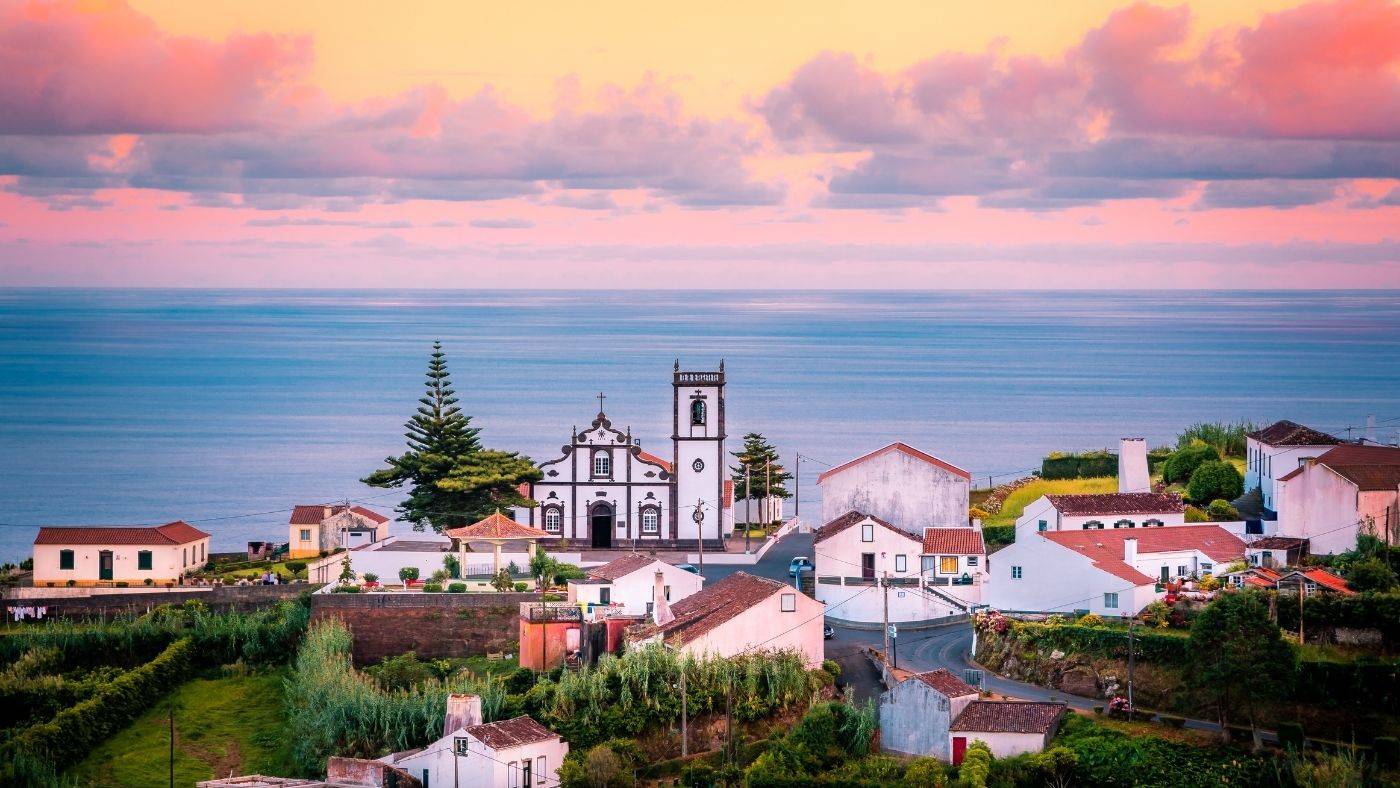 Santa Barbara Eco-Beach Resort is a stunning 30-villa and studio property offering chic, luxurious amenities in harmony with nature. Octant Ponta Delgada, located 1 km from Ponta Delgada has everything from an upscale restaurant to an impressive spa and even its own wine and cheese market.
If you're seeking a true wellness experience you'll want to stay in the town of Furnas at the center of the spa action. Octant Fumas is the perfect choice for ultimate relaxation with its own indoor and outdoor thermal pools that guests can access 24/7. Another option is the Terra Nostra Garden Hotel, located within Terra Nostra Garden Park and home to one of the most famous thermal pools in the Azores.
For blissful tranquility, Sensi Azores Nature & Spa is an off-the-beaten-path treasure with a beautiful outdoor pool overlooking the ocean and dazzling sunset views.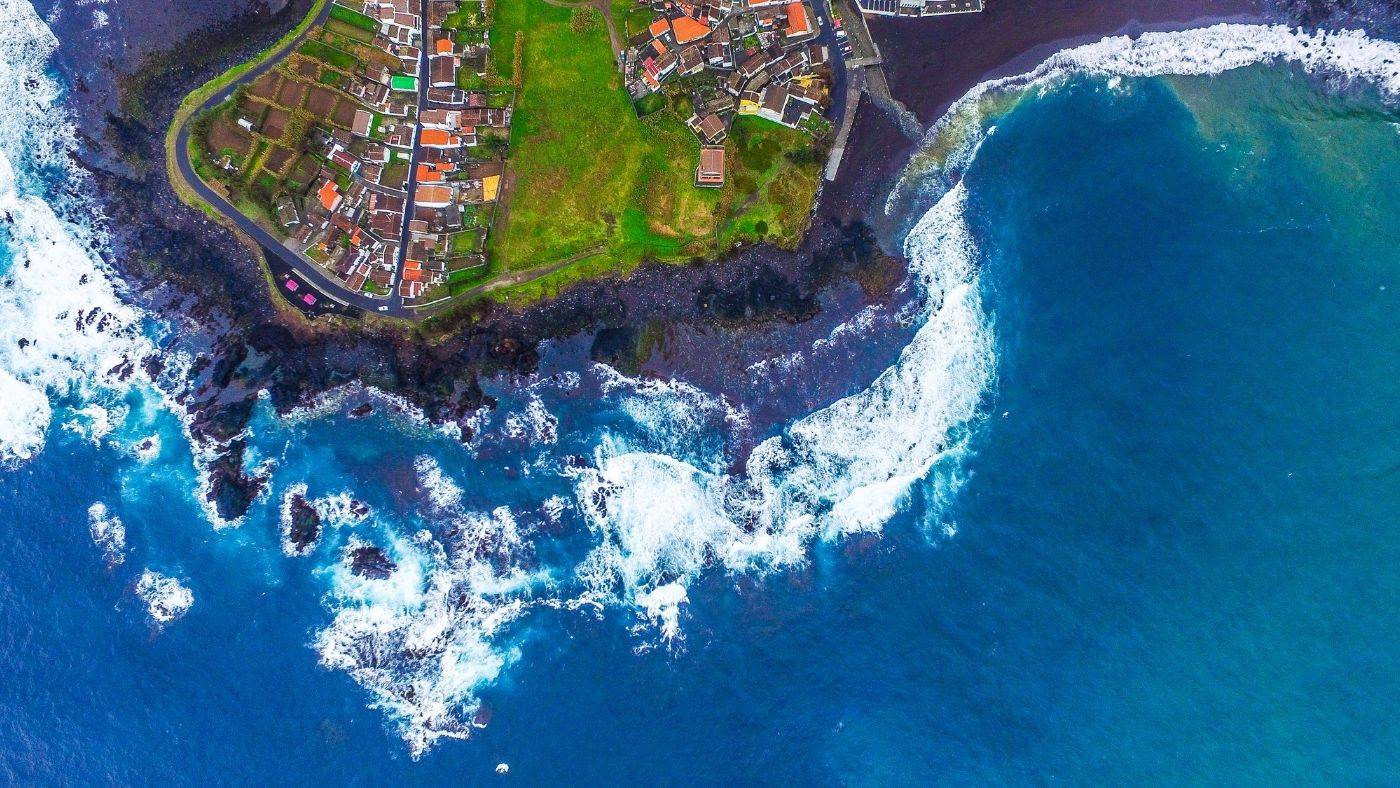 Visit Queijadas da Vila do Morgado in the morning and watch the chefs bake local pastries. Make sure to try a queijadas, a traditional sweet Portuguese treat.
The Azor Hotel is home to A Terra Azor where regional flavors are highlighted through the use of local ingredients. After dinner, make a stop up to the 7th floor and enjoy a cocktail at The Whalewatching Bar. 
Carefully selected ingredients come together to form mouthwatering dishes at Tasquinha Vieria where the service is attentive and the atmosphere intimate. Rotas da Ilha Verde offers delicious vegetarian and vegan-friendly options in a cozy setting with killer desserts.
A Tasca, frequently rated as a top restaurant in Ponta Delgada, serves a mix of authentic Azorean cuisine and modern dishes with an extensive wine list and local beer on tap. 
Make sure to stop at Gorreana Tea Factory to sip some of their world-class teas which have been produced without pesticides for 130 years. Sip on Portuguese wine at Reserva Bar per recommendations from the passionate and knowledgeable owner Bruno at this hidden gem in Ponta Delgada.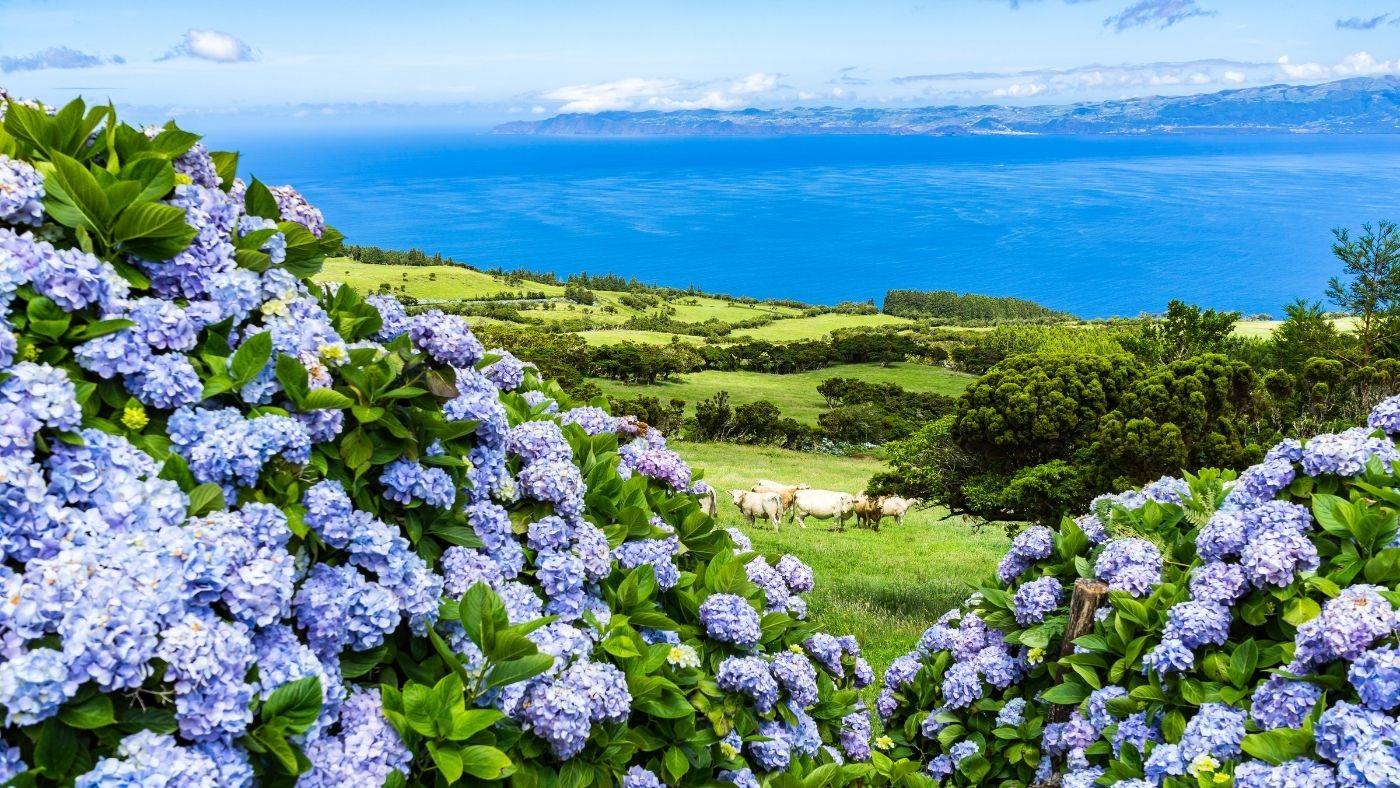 THINGS TO DO
The historic volcanic activity of the Azores has resulted in creating some of the world's most beautiful beaches. A few that are a must visit are Praia do Areal de Santa Bárbara, popular with surfers, and the uniquely circularly shaped Ilheu of Vile Franca. Head to Praia dos Mosteiros to witness the island's best sunset!
Do some sightseeing at Lagoa das Sete Cidades and catch the spectacular view of Lagoa Azul and Lagoa Verde. These blue and green twin lakes were formed in a volcanic crater and supply fresh water to most of the Azores. 
Hiking trails are sprinkled everywhere throughout São Miguel and you can even take a guided tour through cavernous lava tunnels at Gruta do Carvão if you're daring! Experienced hikers can climb the dormant volcano of Mount Pico (on Pico Island) the highest peak in Portugal. It's recommended you take on this hike with a guide for safety reasons and to get the most out of your journey. 
The Azores have plenty of thermal hot springs for you to enjoy. Furnas, the town at the center of the volcanic activity in São Miguel, is home to Terra Nostra Park, famous for its mineral-rich pools and historical gardens. Some other popular springs include Poça da Dona Beija and Caldeira Velha among many more.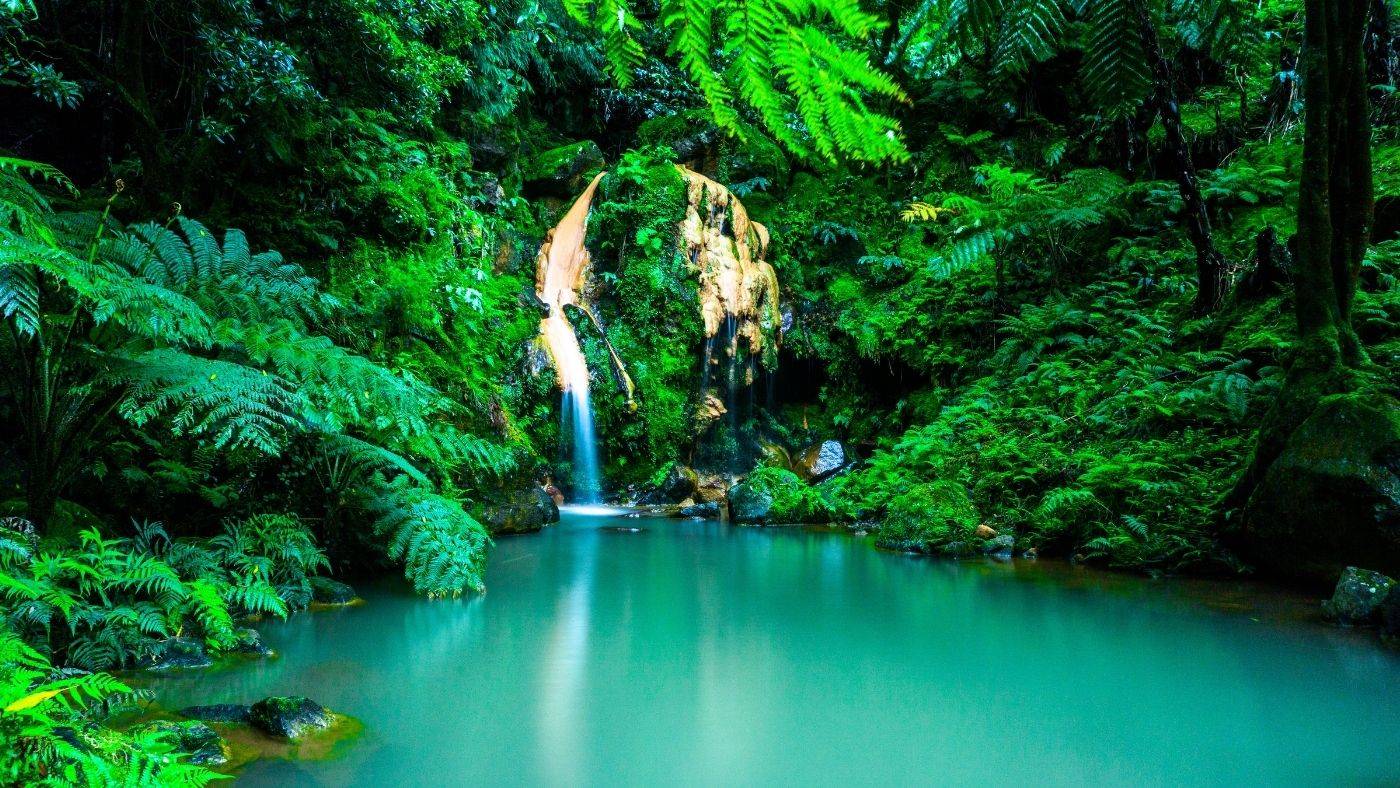 DOLPHIN & WHALEWATCHING TOUR
The Azores are home to over 28 species of dolphins and whales as well as being situated along a whale migration route, so the chances of seeing these mesmerizing creatures are in your favor! 
Book a full or half-day tour through Futurismo and you won't be disappointed. March-June is the best time to spot giant whales, but they offer tours year-round and guarantee you will see at least one whale or dolphin on your trip! 

Have you visited the Azores? Have any recommendations for things to do, places to stay, or where to eat and drink? Let us know in the comments!