There's nothing we love more than a good (and sustainable!) summer accessory to pair with the perfect swimsuit. Recently we've had the pleasure of meeting Farrell O'Rourke, the founder behind Farrell & Co., and we had to get our hands on one of her new visors as soon as they launched! 
Farrell & Co.'s Rollable Sun Visors are UPF 50 and super-lightweight making them a must-have beach bag staple. They're also conveniently packable-they roll up into a tiny cylinder without losing shape and can easily fit into those tiny in-between spaces in your carry-on. The cherry on top is that they're made in the USA (Massachusetts to be specific!) from ethically sourced materials. 
We met Farrell through Factory45, a sustainable fashion accelerator program that we're both in, and she shares many of the same values that we hold near to our hearts at Bambina. Discover more about her inspiring story in our interview below (and don't forget to grab yourself a visor!)...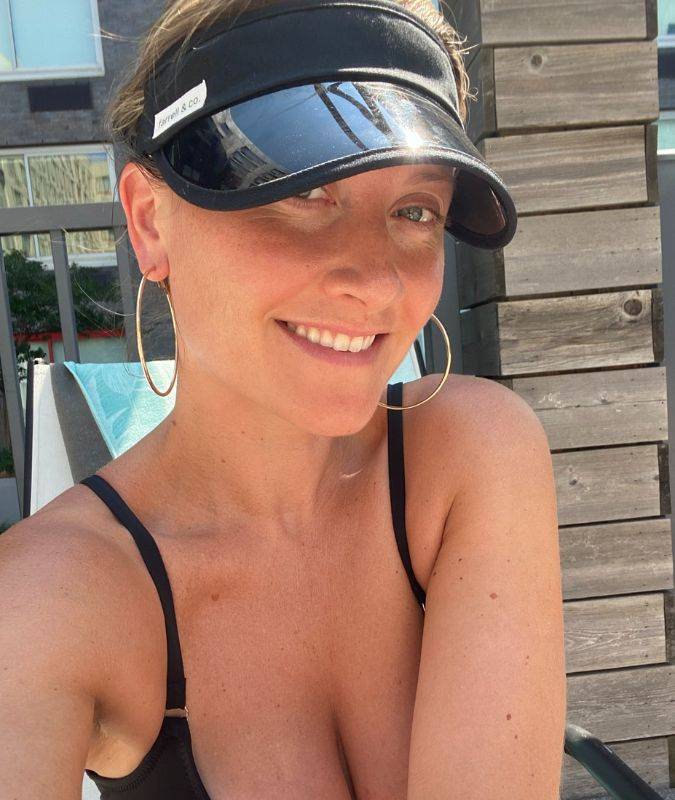 The Black Rollable Sun Visor pairs perfectly
with our Midnight Black Swimsuit Options.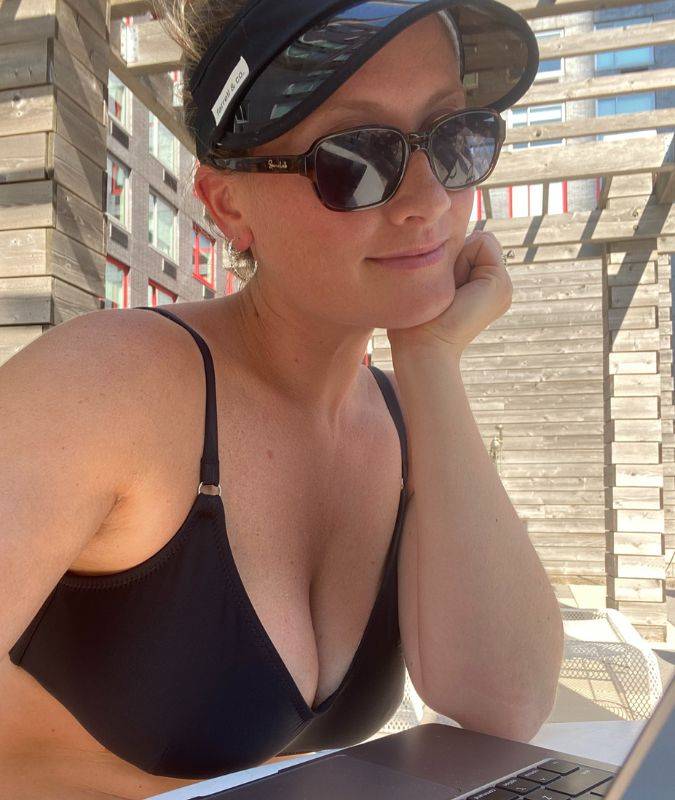 Tell us a little about yourself and one unique thing about you that people may not know...
In the summer of 2021, I left the financial services job that I had for almost 15 years with absolutely no plan for what was next! I took the next six months to spend time with my kids (ages 2, 4 and 6), and I also took that time to do something I've always wanted to do - learn to play the drums! I had so much fun learning something new, and I am so grateful for the time I had to really step back and think about what was next for me, both personally and professionally.
What was the inspiration behind Farrell & Co.?
In addition to spending time with my kids and playing the drums, I also love to run. One morning when I was out running with my husband I wondered out loud why there were no sun hats that I actively wanted to wear. They were all too bulky, too delicate, too floppy, too expensive or too uncomfortable. As a mom of three, I wanted something durable and flexible that I could easily roll up and tuck in my bag or pocket. As a runner, I wanted something lightweight and breathable that wouldn't fall off, and, as an 80's baby, I wanted something FUN. With these things in mind, Farrell & Co. was born.
We love that sustainability and transparency are an important part of your brand. Can you tell us why this matters to you?
The more I learn about "fast fashion" and the waste and environmental harm that comes with it, the more I want to ensure that whatever I make is done so ethically - meaning that I know where the materials we use come from, and I know who is making the products. I also like to be honest and transparent about running a business in general! This is a new adventure for me - I like to be transparent about that, and also to encourage and support others who are going through a similar journey.
As a busy Mom and Entrepreneur, what are some habits that help you stay focused and positive?
I try to run most mornings. It really helps me clear my head and run through my mental list of goals for that day. Some days on my run I listen to music or a podcast (or a Factory45 recording!), or I call a family member just to catch up. This habit always helps me get my day off on the right foot.
"As a mom of three, I wanted something durable and flexible that I could easily roll up and tuck in my bag or pocket. As a runner, I wanted something lightweight and breathable that wouldn't fall off, and, as an 80's baby, I wanted something FUN." 
We love how these visors roll up super small to throw in your beach bag or carry-on!
What challenges did you face when you were starting the brand?
Even though I have years of experience as a marketing professional, marketing and branding has far and away been the most challenging part of launching a business for me! It's funny how much easier it is to market someone else's product than your own :) I am learning a ton, though, (especially when it comes to social media) and I am trying to have some fun with it!
What words of advice have you received that have been most valuable to you as a founder?
Find a network! Join a community. For me, joining Factory45 and meeting so many amazing and inspiring entrepreneurs (like Diana and Janet from Bambina!) has made this journey so much LESS intimidating and so much MORE fun than it might otherwise have been. I think it's so important to find people that can support you, help answer questions you might have, and to be there as a sounding board when challenges arise. It's also reassuring to know other entrepreneurs who are going through many of the same things you are - it's nice to be able to help each other out, and even to make some new friends along the way.
A sustainable, lightweight solution to keeping the sun out of your eyes no matter what the activity.
What are your hopes for the brand and the impact it will have?
Right now I'm thinking about ear-warmer headbands for the fall/winter, so I'm excited to pull out my sewing machine again and start working on prototypes! My goal with this brand is to not only produce a variety of headwear that will "keep up with you", but also to support other sustainable fashion brands, with the hopes that together we can do our part to help change the fashion industry for the better.
Where can our readers learn more about you and Farrell & Co.?
You can follow my journey on Instagram @farrellandco. I love to share the ins and out of building a business, and I love to promote other small businesses who inspire me - like Bambina! Thank you so much, Janet and Diana, for sharing my story - and to all of your readers!

For more articles like this and to get exclusive members-only perks, sign up to become a Bambina Insider.