Ischia, a volcanic island in the Gulf of Naples, is a laid-back, less glitzy version of its sister island Capri. That's not to say it's any less exquisite or glamorous. It's been the "best-kept secret" holiday spot for Europeans for decades. Situated in the Tyrrhenian Sea and roughly an hour away from Naples by ferry, it spans 18 square miles of mostly mountainous terrain.
Due to its volcanic nature, it's home to a wealth of thermal spas and hot springs whose healing benefits have been enjoyed since Roman times. (If you plan to enjoy the springs don't forget to bring an old swimsuit or two as the sulfur in the water can be damaging.) With affordable food and drink, accommodation options to fit every budget, and stunning scenery at every turn, Ischia is a true traveler's dream.
Perched on top of Monte Vico overlooking Naples Bay, San Montano Resort & Spa is an ethereal 5-star retreat with 10 pools, stunning views, and superb service. 
The Mezzatorre Hotel, located on the north-west tip of Ischia and set in an ancient watchtower, offers world-class dining, a seawater pool, and a private bay with sunloungers exclusive to hotel guests. 
Albergo il Monastero is an affordable yet striking option set in an old monastery within Castello Aragonese. It sits atop a private island that's attached to the mainland by a causeway and houses a museum, an old cemetery, and an art gallery. Food for their restaurant is sourced straight from the castle's own organic garden.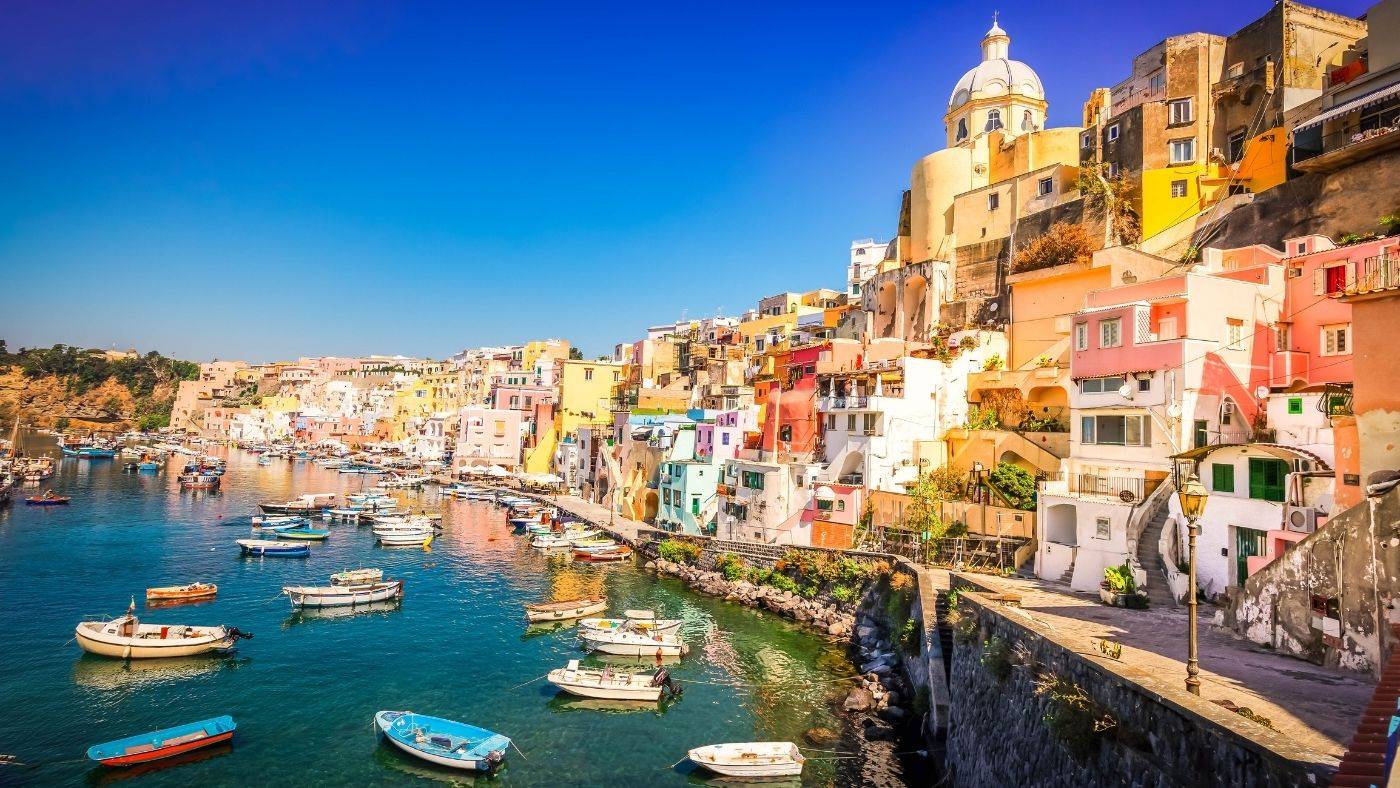 For an exquisite dining experience book a table in the kitchen at 2-Michelin star rated Daní Maison and watch the chefs work their magic firsthand. Sip an apertivo in the eclectic Mediterranean-style garden before indulging in beautiful courses that look more like works of art than food.
Pazziella Beach Bar is a lovely choice for great seafood with a view. For the best pizza on the island, head to La Bella Napoli. Delicious craft cocktails and gastropub fare can be found at Porto 51, a trendy family-run establishment on the harbor with good music and friendly service.
Trattoria Il Focolare, a unique rustic village restaurant in a farmhouse setting on top of the hills, has welcoming staff and scrumptious authentic food.
Giardino Eden and Umberto a Mare are both beautiful seaside restaurants with panoramic views and impressive menus. For a special occasion, book "Scoglio Dinner" at Giardino Eden where you'll enjoy a secluded dinner overlooking the ocean. 
Sip on some of Ischia's best wines and take a vineyard tour at Casa D'Ambra, a winery that dates back to 1888. Make a stop in their museum to view the original tools used to create their first wines.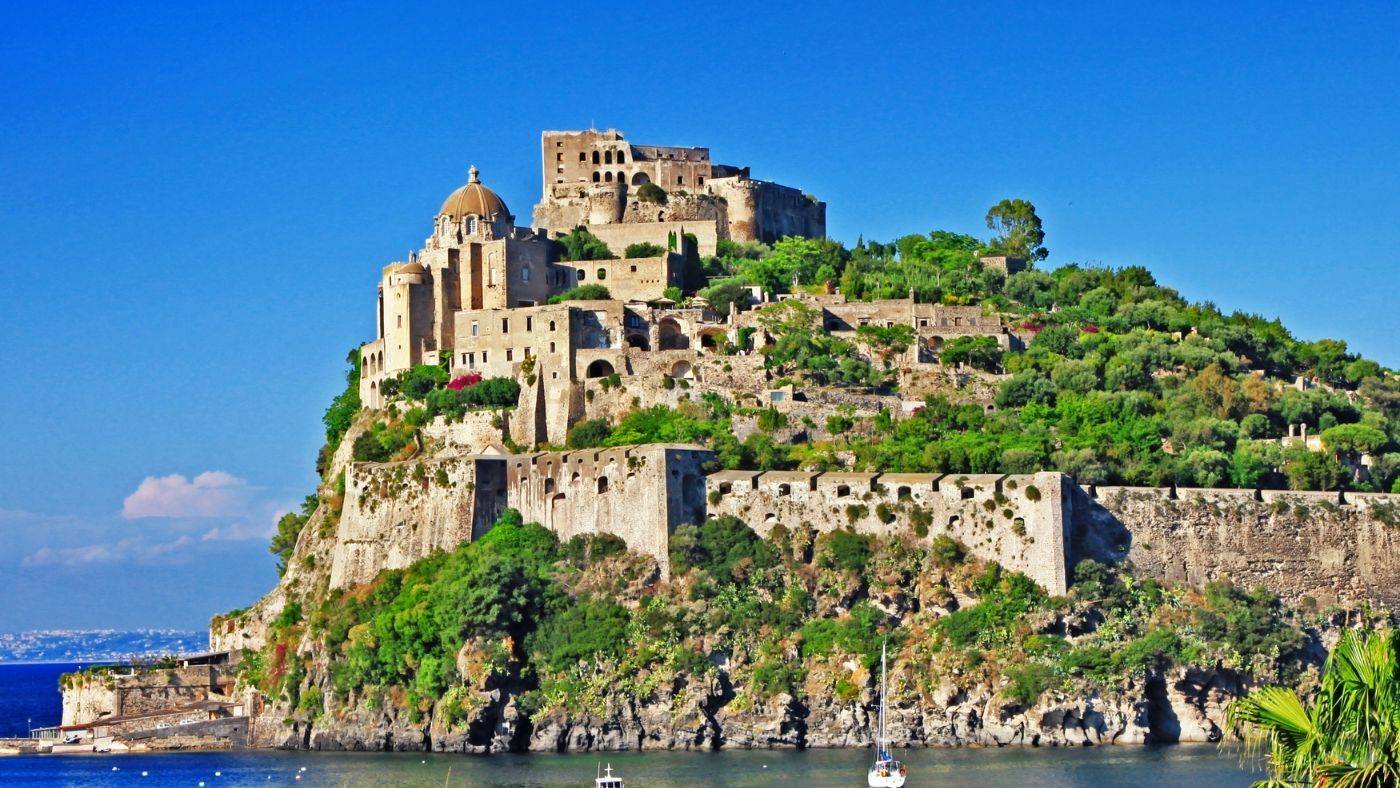 Spa goers have plenty to choose from due to the abundance of thermal springs around the island. Some popular thermal parks to check out include Aphrodite Apollon, Nitrodi Park, Poseidon, and Negombo.
Only accessible by foot, Sant'Angelo is a quaint seaside village with colorful houses and charming restaurants and cafes. Stroll through the main piazza or park up at Il Ristorante di Casa Celestino for the afternoon and take in glorious views of the Tyrrhenian Sea.
Castello Aragonese is a medieval castle overlooking the Gulf of Naples and connected to mainland Ischia by a causeway. The castle still buzzes with life through its hosting of cultural events and art installations and it's open to visitors 365 days a year.
When you're in the mood for a beach day, check out Spiaggia dei Maronti. This is Ischia's longest stretch of uninterrupted beach and is located near Nitrodi Park. You can access it by foot, bus, or water taxi from Sant'Angelo.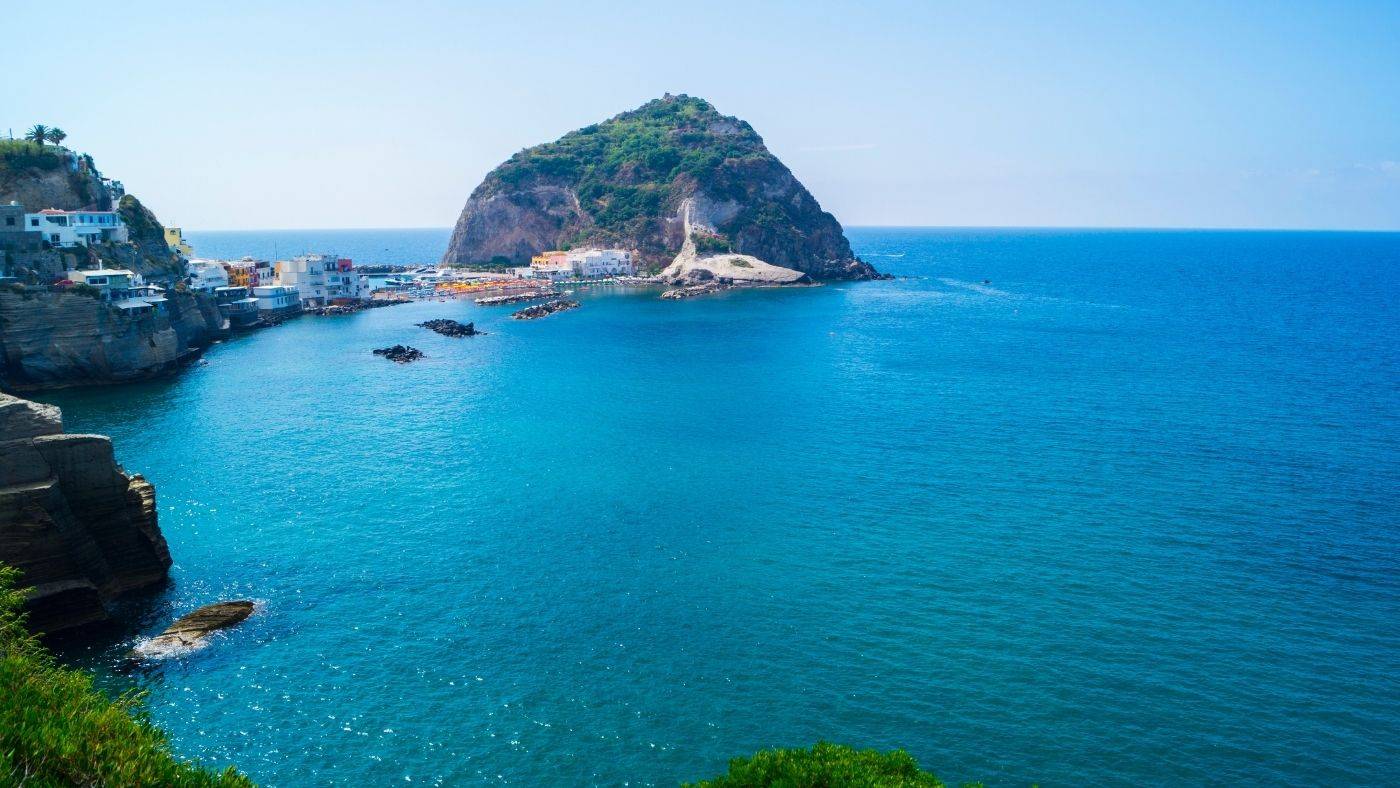 Nitrodi Nymph Park is 'the oldest spa in the world' and worth a visit while in Ischia. Although it's more simplistic than luxurious, the therapeutic healing properties of its rich mineral waters have been considered sacred for centuries. 
Meander through the stone pathways, rejuvenate in the thermal showers, and stop to sunbathe on the terraces. Book a facial treatment or massage and don't forget to take some of the water home -it's drinkable!

Have you been to Ischia? Any places to stay, restaurants, or things to do that we need to know about? Let us know in the comments!  
For more articles like this one, make sure you're signed up for our newsletter below!