Seventy five years ago today, the first bikini swimsuit made its debut. It was thought to be too skimpy and scandalous and took a while to catch on and gain popularity. It has since become a summer staple that can be spotted on nearly every beach around the world.
The freedom to wear any style of bathing suit we choose including a bikini has not always been enjoyed by women throughout history.
It's hard to believe that In 1922 a women's swimsuit could not be worn more than six inches above the knee! Bill Norton, a bathing beach "cop" is making sure these women are obeying the rules by measuring the distance between their knees and the bottom of the bathing suits.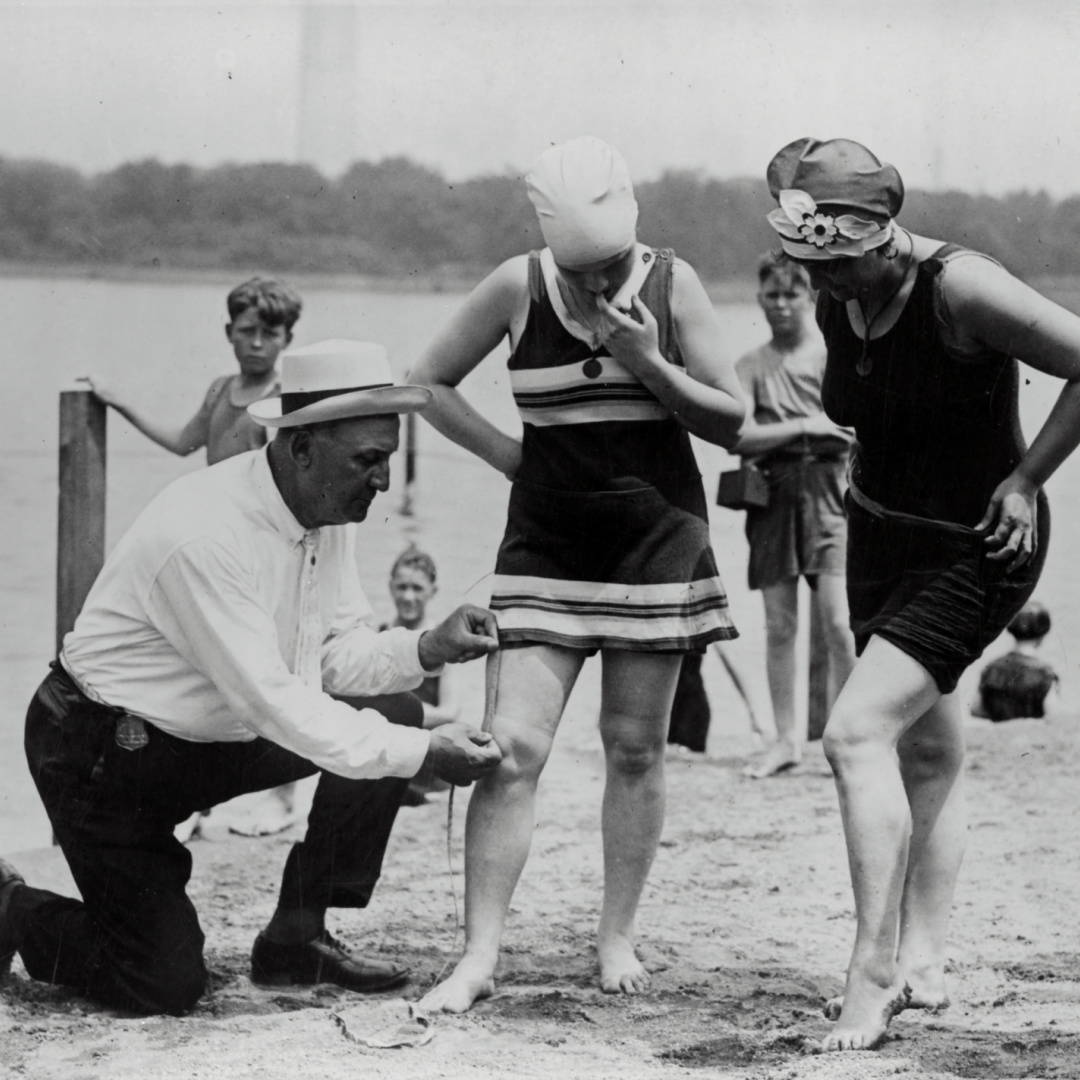 Photo by Library of Congress via Unsplash
FUN FACTS ABOUT THE BIKINI

Did you know these facts about the history of the bikini? What's your favorite bikini style?