Luxurious accommodations, pampering, and some adventure sound good right about now...


Here are 5 stunning eco-friendly resorts that are 
committed to protecting the environment, fostering their local communities, and creating a place where visitors come away with a shared appreciation and respect of the natural world. Each one accomplishes this without any compromise to creating the utmost luxurious guest experience.....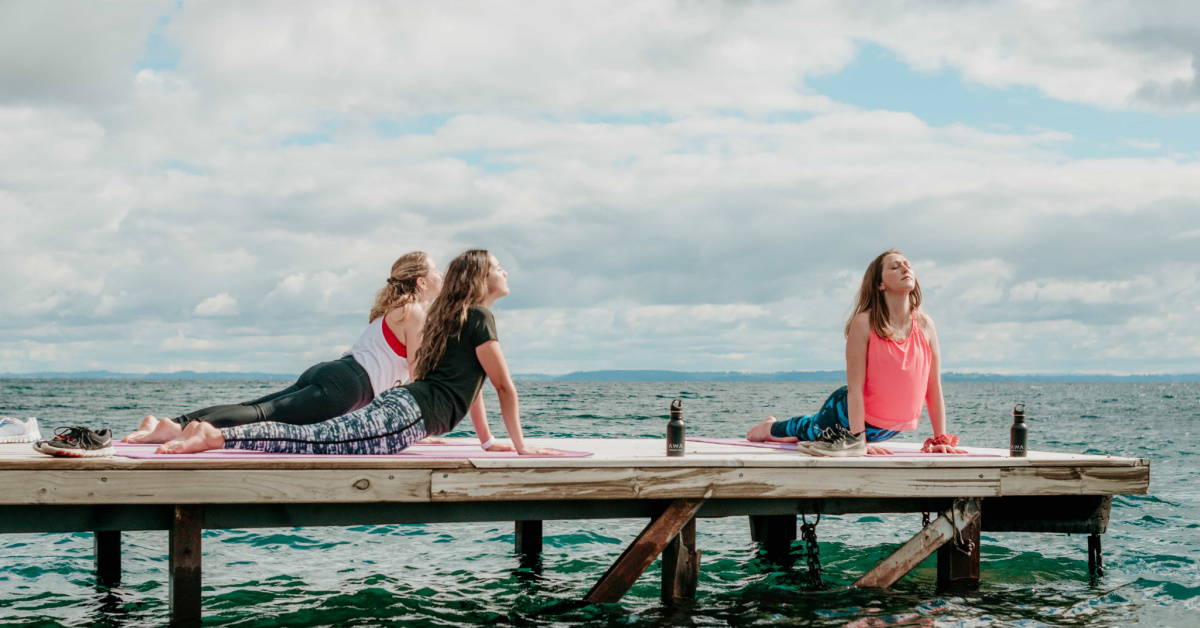 This beautiful hotel located at the entrance to Patagonia's Route of National Parks (a region known for its dramatic natural landscape, rugged Andes mountains, and abundant wildlife) is the ultimate destination for the adventurous soul.

You can take in all the surrounding natural beauty while basking in total relaxation. Every room is designed with large windows so that guests can enjoy stunning views of Lake Llanquihue and Osorno Volcano. Sit by your cozy fireplace or melt your worries away in your en suite whirlpool tub.

Guests can plan a customized stay depending on anything that suits their mood. Choose the all-inclusive program and get a personal guide who will assist you in creating an unforgettable experience. There are so many incredible options to explore such as hiking in Vicente Perez National Park, helicopter tours, horseback riding, rafting, and exploring in a seaplane. If more mellow options are your thing take a cooking class, go on a market tour, or try your luck at fly fishing.

Hotel AWA has strong environmental policies and understands the importance of knowing their supply chain. They aim to source products as locally as possible from suppliers that consider the environment as a priority.

The best of all worlds.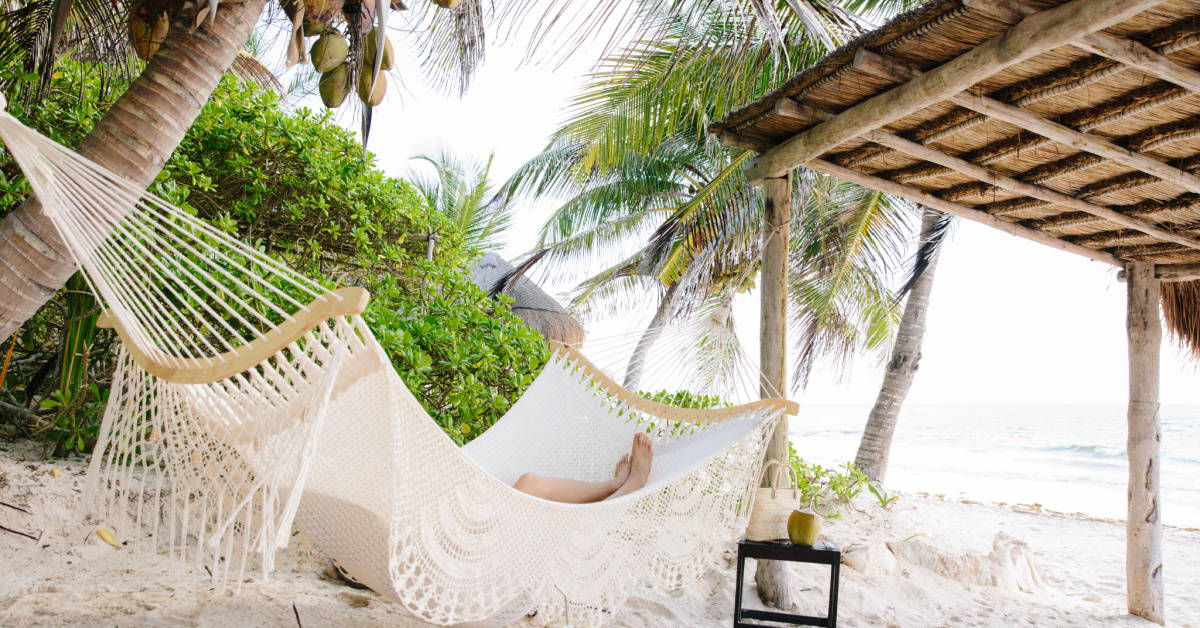 Olas is a unique boutique hotel with every suite just steps away from a pristine white sandy beach and warm Caribbean waters. It was originally built by Carlos Schober, an Austrian engineer who's design carefully considered how the property would work in harmony with its natural environment.

Shade from trees and the curvature of walls create a natural cooling air flow eliminating the need for air conditioning. Water from underground streams is transferred to rooftop cisterns then gravity fed into each suite's water supply. Other sustainable practices used include rainwater collection for irrigation, composting, and the entire property is powered by solar panels.

Guests can relax on their balconies, laze in a hammock, or take a quiet walk along the beach. The most pressing decision you'll have to make is whether to take a yoga class in the treetop Sky Yoga Shala overlooking the ocean, or where to get a massage-under the palms or in your own suite. Sipping a margarita on the Sunset Roof Deck is a perfect way to end the day.

When you're ready for some adventure, take a boat trip to explore the natural wonders of the Sian Ka'an Biosphere Reserve. Other enticing options include kayaking, snorkeling, paddle boarding, bird watching tours, and swimming in the local cenote.

Meals are served at a large communal table in the sand where guests enjoy delicious chef creations made from locally sourced ingredients. Sharing stories and meeting new people is part of the fun.

Olas is the perfect fix for your vaca dreaming.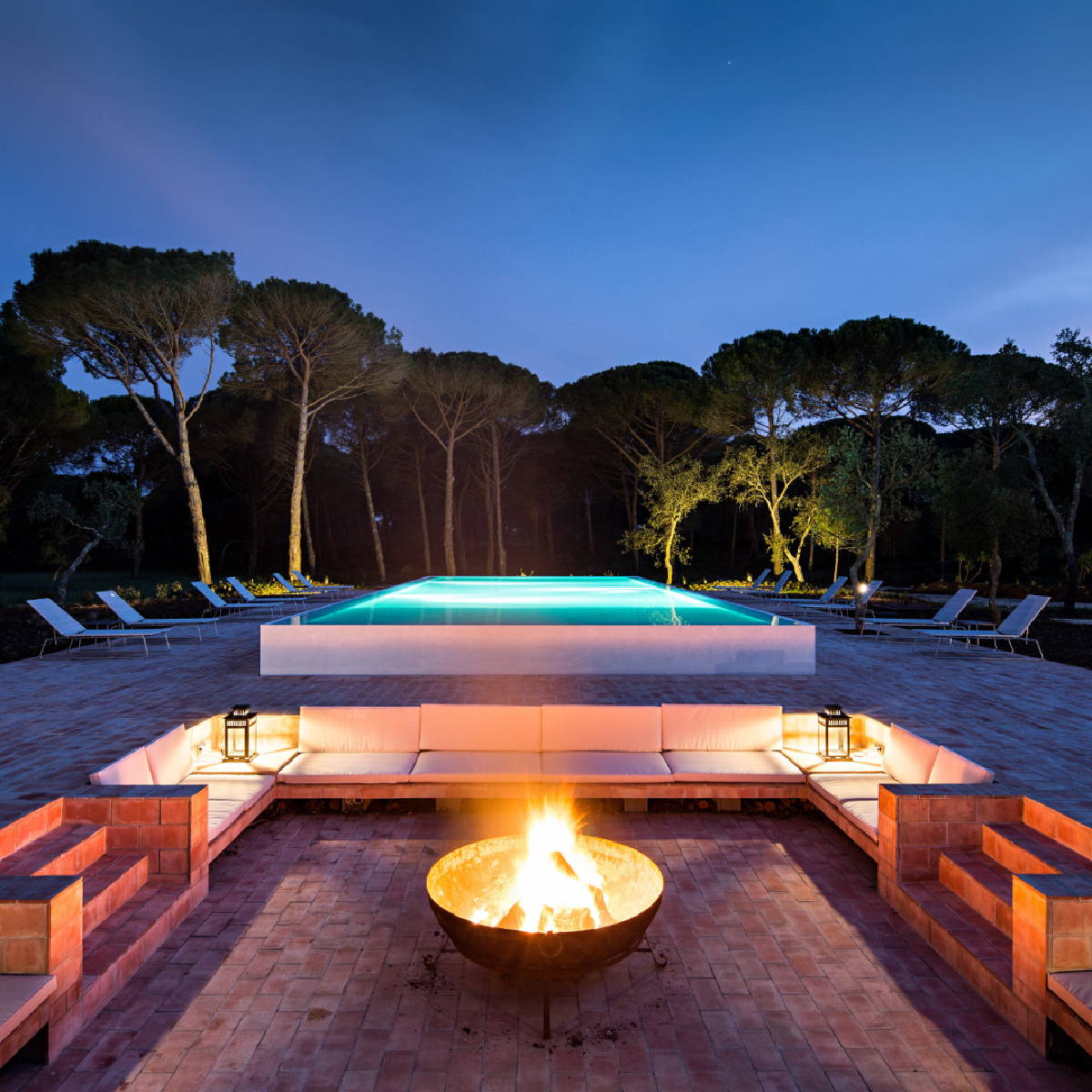 The beautiful and tranquil country location of Sublime Comporta makes it the perfect place to unwind and renew your spirit. Villas combine a simple modern design with an emphasis on complimenting the natural environment. Some villas were even constructed around trees rather than cutting them down!

Guests can choose from airy cabana style villas with private pools or suites spread out across the property. The bio-pool suites are located directly on a unique pool which is completely treated with aquatic plants and does not depend on chemicals for cleaning.

The restaurants serve organic vegetables and edible flowers grown in their very own garden. One of the several dining options is the Food Circle where guests get to watch chefs prepare food using only fire and ancestral cooking methods and dine under the stars experiencing some of Portugal's best wines. They have even developed their own olive oil Sublime Vintage 2017 for guests to enjoy.

Satisfy your adventurous spirit and take a short ride to the beach. Have fun sailing, surfing, dolphin watching, horseback riding, golfing, or bird watching in the Sado Estuary Reserve.

If you love alfresco dining, the Comporta Beach Club is the place to go for a delicious meal and stunning views. You can always just go and just enjoy a cool drink while lounging on the beach.

Sustainability is at the very core of everything they do. Organic gardens supply food, flowers, and herbs used in restaurants, bars, and the spa. Architecture gives preference to sustainable materials, and solar panels provide hot water, underfloor heating, and warm pool water. 
Sublime Comporta has everything you need for a luxurious, rejuvenating retreat.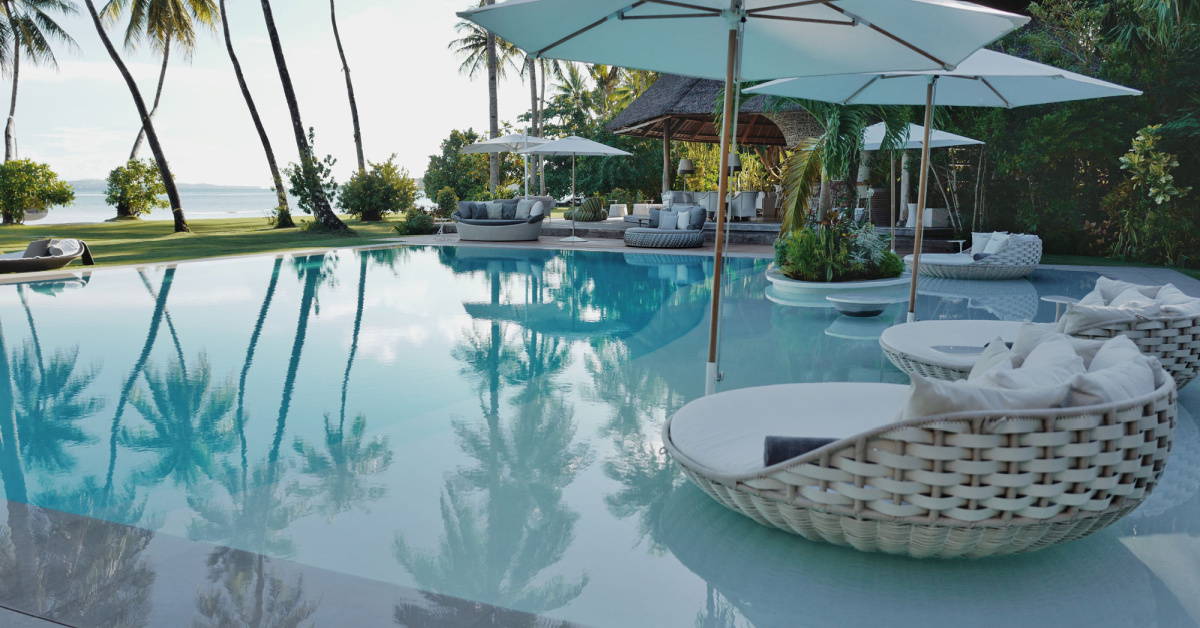 This tropical paradise in the Pacific Ocean is simply dream worthy. A "Barefoot State of Mind" is their philosophy and carries over to everything they do. You can choose to relax 24/7 in total privacy or opt for all day adventure at this ten villa boutique hotel.

Experience the healing benefits of a Hilot Filipino massage in the beautifully serene Spa Village. Choose where to have your morning Yoga practice - in the Pavilion, Sea Pagoda, or even on a stand up paddle board.

The villas are designed with a breezy blend of contemporary and sophisticated artisanal island style.  The architecture is open and airy creating a feeling of being one with nature.

Menu options are always a surprise and dictated by the whims of the chef who always likes to surprise and make each meal special. There are plenty of options where to dine whether it be poolside, on the beach, or in the restaurant.

Kayaking, motorbiking, sailing, diving, or snorkeling are just a few of the many ways to play in the sun. Not for the faint of heart there is the option of surfing the island's famous Cloud 9's epic barrel waves.

The hotel is a member of the Long Run Initiative that consists of nature-based tourism businesses committed to driving sustainability by applying the 4C's; Conservation, Community, Culture, and Commerce to their operations.

Exquisitely relaxed!



We hope these incredible places got you dreaming about your next vacation. Are there any eco-friendly resorts you've visited that we need to know about? Let us know in the comments!