Bora Bora, a small island group in French Polynesia whose land area measures a mere 12-square miles, is like something out of a dream. Blissfully located northwest of Tahiti in the middle of the South Pacific, its idyllic beauty is otherworldly and its tantalizing aura is nothing short of intoxicating. The main island is surrounded by a barrier reef and a calm lagoon enveloped in the most beautiful turquoise waters you've ever seen.
Mount Otemanu at its center is one of two peaks of a dormant volcano and although you can't hike to the summit, its majesty can still be enjoyed from around the island. Many resorts are uniquely located on motus (or tiny islets) which are perfect for a secluded and tranquil escape. For a trip you'll carry in your memory for a lifetime, make the journey to Bora Bora-there's nothing like it under the sun.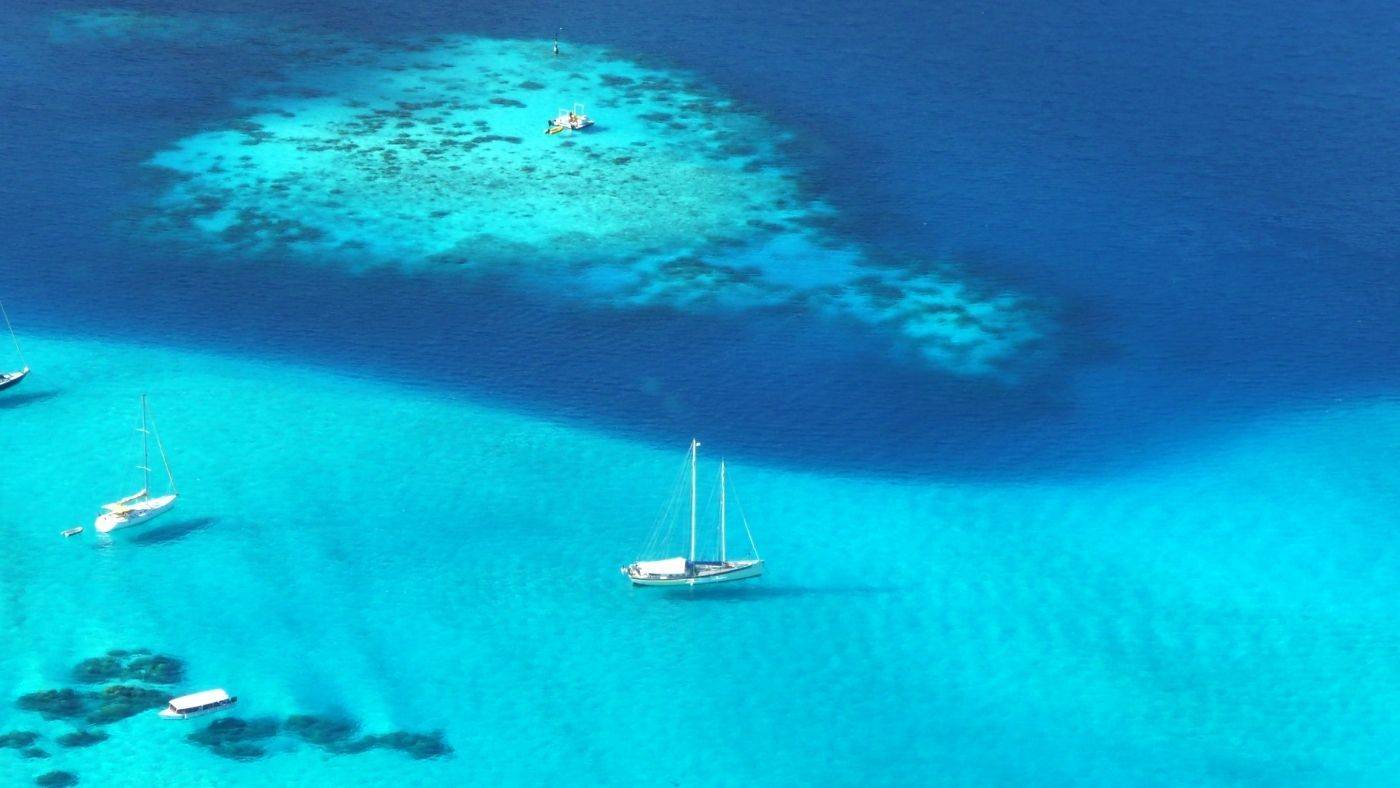 The Conrad Bora Bora Nui makes for an incredible stay with welcoming staff and magnificent grounds. Luxurious but unpretentious, you won't have to lift a finger during your visit here. Book an overwater bungalow and go snorkeling right outside your villa and enjoy the many activities, adventures, and water sports that come included in your stay. 
Unwind and recharge in pure bliss at the Four Seasons Bora Bora. Sprawl out in a newly updated bungalow, wade in the aquamarine lagoon, and enjoy delicious food and drink as you revel in the tropical playground that surrounds you.  
Live like royalty during your stay at The St. Regis where 24-hour butler service is available to accommodate your every whim. Ask for a 'Bora Mary', the St. Regis version of a Bloody Mary made with refreshing watermelon.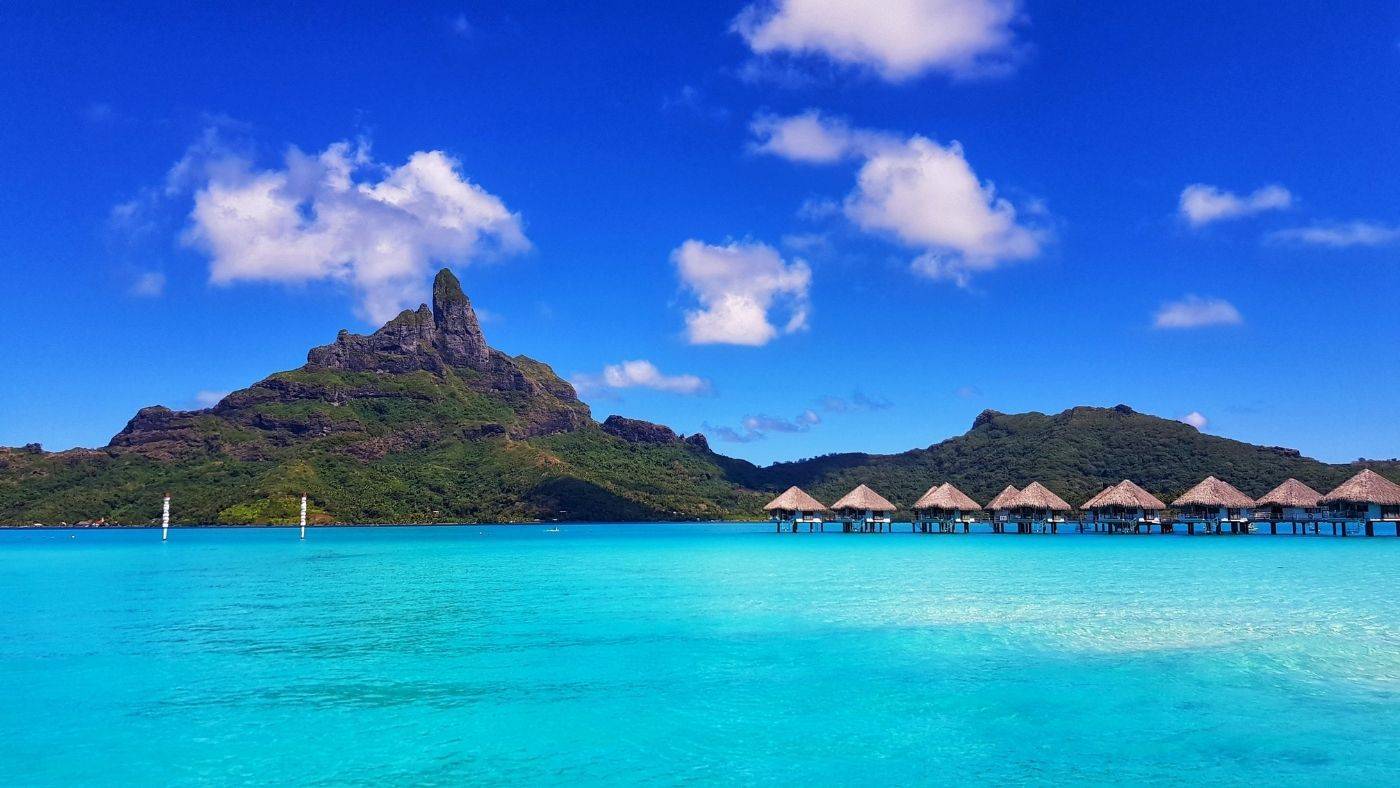 It's usually a good idea to purchase a meal plan package when you book your accommodations. Eating out tends to be pricey (a lot of Bora Bora's food is imported) but if you're staying on the main island or just want to venture out, there are still some options for a tasty meal...
You can't forgo trying a Bloody Mary at Bloody Mary's so stop for lunch and some beverages and chill with your toes in the sand. 
La Villa Mahana is a tiny 8-table gourmet restaurant perfect for a romantic meal (make sure to choose the wine pairing option). Guests rate it 'beyond compare' but be prepared to drop some dough. Catch a stunning sunset overlooking the lagoon at Saint James Bora Bora while enjoying an exquisite meal and cocktails. 
Don't forget to try Poisson Cru and Tahitian vanilla ice cream if you see them on a menu!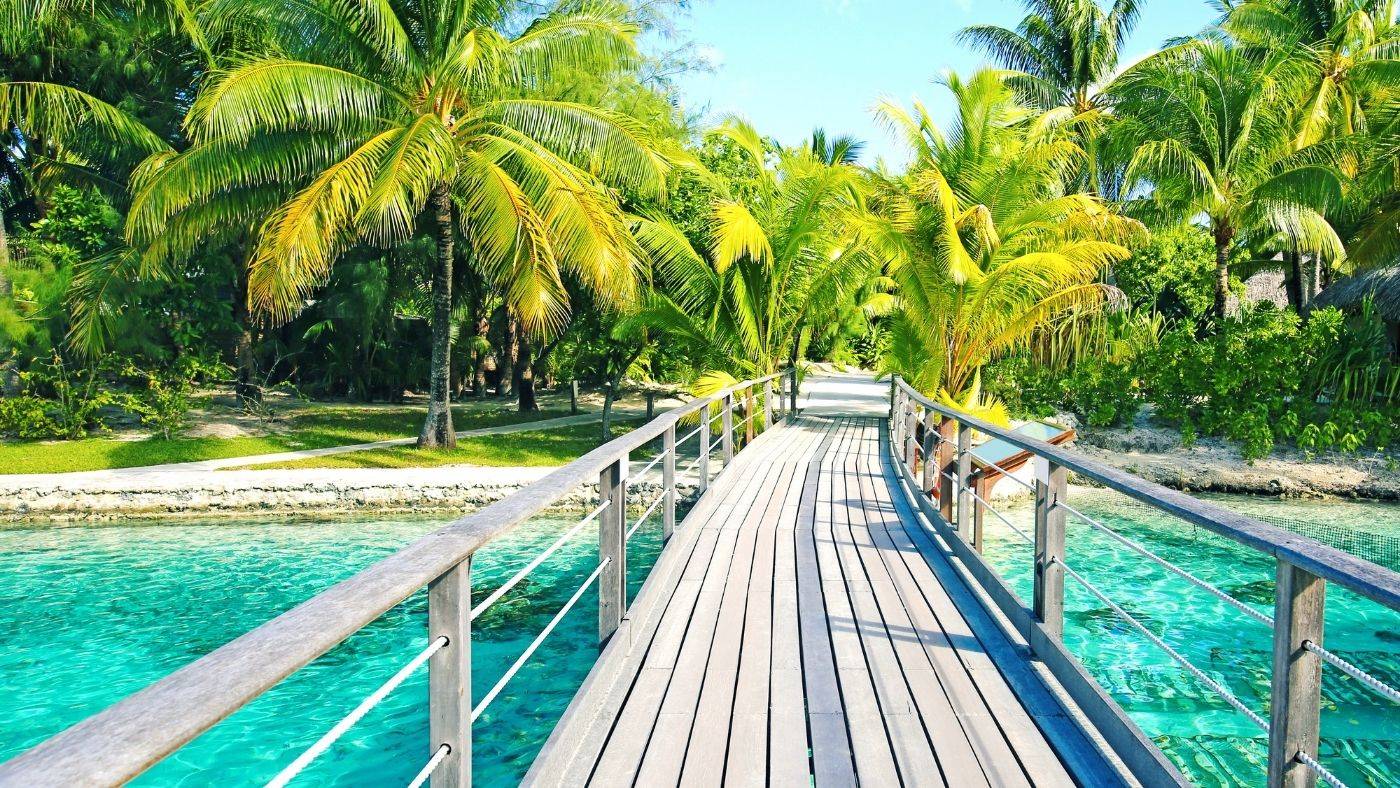 Take a 4x4 Cultural Island Tour and explore the island with an expert guide, making stops along the way to see WWII cannons, an ancient temple, scenic vistas, and stop in local villages (there's also the option to do a Sunset Tour). 
Stroll the sandy shoreline or snorkel in the shallow crystalline waters of Matira Beach which is considered one of the best beaches in the world. There's plenty of resorts, boutiques, restaurants, and snack bars around but it never seems to get too crowded.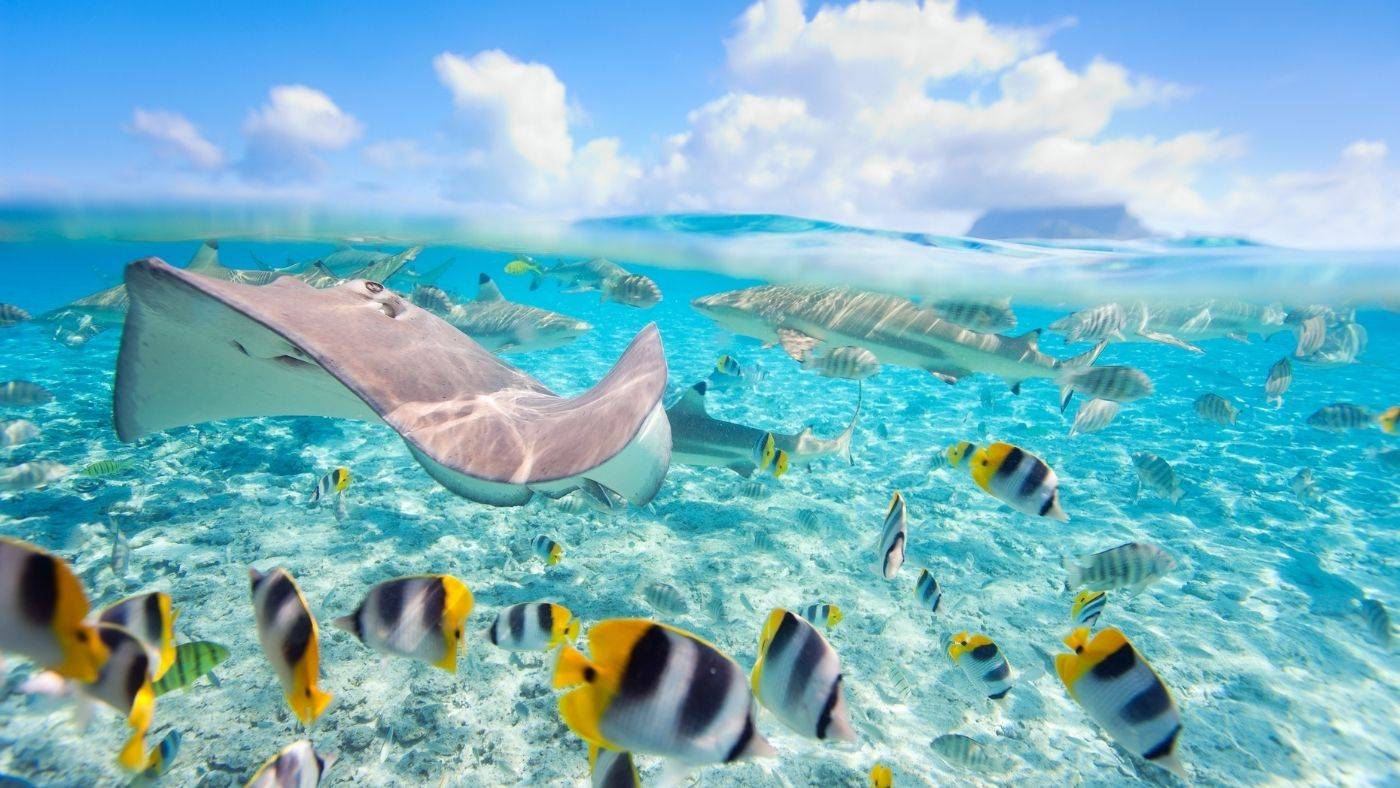 SNORKEL IN THE LAGOONARIUM
There's stellar snorkeling in plenty of places around Bora Bora, but the Lagoonarium is the pinnacle of them all. It's part of the lagoon that's a 'natural aquarium' for marine life and is where you can spot some incredible sea creatures.
For the best experience, take a guided day tour where you'll swim alongside stingrays, sea turtles, manta rays, eagle sharks, pufferfish, and more (you'll be provided with a fun guide and delicious lunch too!). 

Have you been to Bora Bora? What's next on your travel bucket list? Let us know in the comments!